Your Rain - Rage Mix -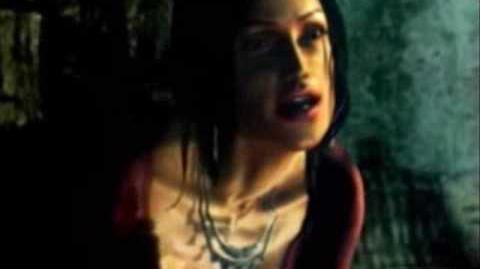 Album
Silent Hill 4: The Room Limited Edition Soundtrack
Artist
Akira Yamaoka
Vocals
Mary Elizabeth McGlynn
Length
1:29
Last song
Next song
Waiting For You
Your Rain - Rage Mix - is a song from Silent Hill 4: The Room. It is track 19 of the Limited Edition soundtrack and was composed by Akira Yamaoka. It is a remix of "Your Rain".
Lyrics
You touched my body once
It burns me still softly
Never forgets never again will be
I cry

Out of my head and I don't know what I found
Over and over I feel it break me down

Waiting for a gentle rain
A gentle rain
A gentle you

On the sidewalk of the city
Are my screams just a whisper?
Busy people going nowhere
See me soak in the rain
No compassion, nothing matters
My resistance is waning
Like a flower in the basement waiting for a lonely death
Ad blocker interference detected!
Wikia is a free-to-use site that makes money from advertising. We have a modified experience for viewers using ad blockers

Wikia is not accessible if you've made further modifications. Remove the custom ad blocker rule(s) and the page will load as expected.