Ad blocker interference detected!
Wikia is a free-to-use site that makes money from advertising. We have a modified experience for viewers using ad blockers

Wikia is not accessible if you've made further modifications. Remove the custom ad blocker rule(s) and the page will load as expected.
When You're Gone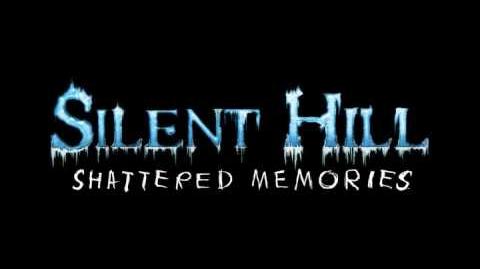 Album
Silent Hill: Shattered Memories Soundtrack
Artist
Akira Yamaoka
Vocals
Mary Elizabeth McGlynn
When You're Gone is a song from Silent Hill: Shattered Memories and is track 2 on the Shattered Memories soundtrack. It was composed for the game by Akira Yamaoka and sung by Mary Elizabeth McGlynn. In the game, it plays in the introduction video when the start screen is idle.
Lyrics
Did I wait too long?
Moments gone
They're now wasted

Coming back to home
It feels wrong
Changes haunt me

Things that came before
Leave me lost, confused, searching
Everything I own takes me back nowhere

Objects sit in my room
They might be telling me something soon
Still you ask me how I feel
I feel lost
That's how I feel

I know (I know), I know (I know)
There's something I've forgotten
Like a time (a time), a place (a place)
A shattered memory

For me (for me), it's more (it's more)
Than I can seem to handle
It's the pain (the pain) my mind (my mind)
Is writing on the wall

The truth (the truth), you lied (you lied)
You said you can't convince you
To give up (give up) this place (this place)
Will never set me free

Enough (enough), I know (I know)
I really did it this time
It's a sign, it's this place
Is somewhere I should be

Taking a piece of my heart
When you're gone

Are my eyes too blind?
To find illusions from deep inside growing
What I lost to find
And what I find brings me here

I know (I know), I know (I know)
There's something I've forgotten
Like a time (a time), a place (a place)
A shattered memory

For me (for me), it's more (it's more)
Than I can seem to handle
It's the pain (the pain) my mind (my mind)
Is writing on the wall

The truth (the truth), you lied (you lied)
You said it can't convince you
To give up (give up) this place (this place)
Will never set me free

Enough (enough), I know (I know)
I really did it this time
It's a sign, it's this place
Is somewhere I should be

Taking a piece of my heart
That's how it always starts
When you're gone