Ad blocker interference detected!
Wikia is a free-to-use site that makes money from advertising. We have a modified experience for viewers using ad blockers

Wikia is not accessible if you've made further modifications. Remove the custom ad blocker rule(s) and the page will load as expected.
Walk on Vanity Ruins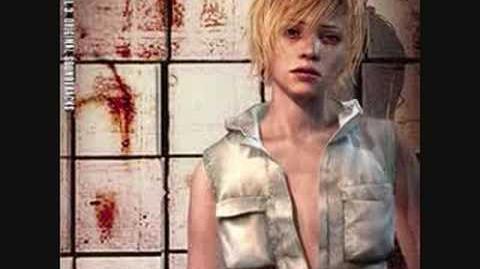 Album
Silent Hill 3 Original Soundtracks
Artist
Akira Yamaoka
Vocals
Mary Elizabeth McGlynn
Walk on Vanity Ruins is a song from Silent Hill 3 and is track 16 in the Silent Hill 3 soundtrack. The song was composed by Akira Yamaoka with lyrics written by Joe Romersa and vocals spoken by Mary Elizabeth McGlynn. In the game, the song plays when Heather Mason encounters Douglas Cartland in the Central Square Shopping Center for the second time.
Lyrics
In here is a tragedy
Art thou player or audience?
Be as it may, the end doth remain
All go on only toward death

The first words at thy left hand
A false lunacy, a madly dancing man
Hearing unhearable words
Drawn to a beloved's grave

And there, mayhap, true madness at last
As did this one, playing at death, find true death at last
Killing a nameless lover
She pierced a heart rent by sorrow

Doth lie invite truth?
Doth verity but wear the mask of falsehood?
Ah, thou pitiful, thou miserable ones
Still admist lies
Though the end cometh not
Wherefore yearn for death?
Will thou attend to thy beloved?

Truths and lies
Life and death
A game of turning white to black
And black to white
Trivia