I've been busy over the last few days (slow process) of going through Ito's twitter and getting screenies of a good majority of his tweets over the months. I had to go through around 8k tweets? So that was fun. I created a list over at the Theories Wiki, just because it might be of some use there. But some of you might be intrested to take a looksie. I think there is a couple missing, some I left out as the English is hard to understand and can easily be "twisted" to mean many different outcomes.
Here is the link: http://silenthilltheories.wikia.com/wiki/Ito%27s_Tweets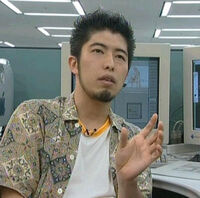 Love ya!
~ Rob
Ad blocker interference detected!
Wikia is a free-to-use site that makes money from advertising. We have a modified experience for viewers using ad blockers

Wikia is not accessible if you've made further modifications. Remove the custom ad blocker rule(s) and the page will load as expected.