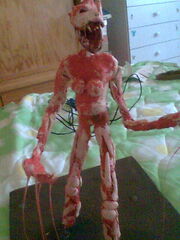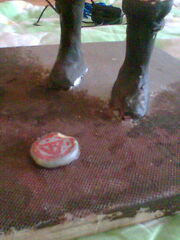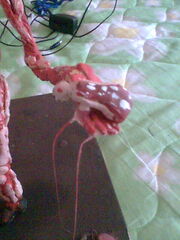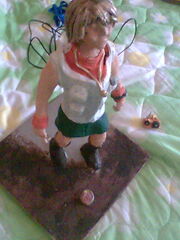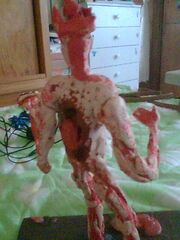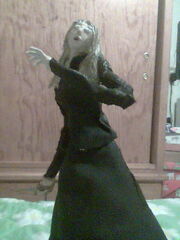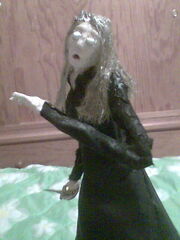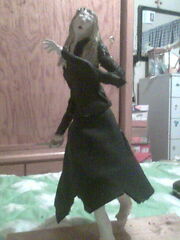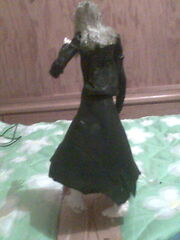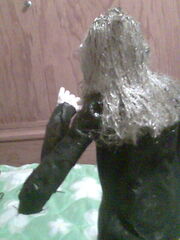 So...Hi!....This is Alice, and i just wanted to share some photos of my recently made-myself figures of SH of clay.
So, this is somewhat like my first time that i make some clay figures, so, if you have any sugerence about what can i do to make them...better, please write it and i'll try to fix my figures!!
Well... here they are: (they re figures of Heather, who looks somewhat awful, since i havent made all of her head, and everyone's favorite monster boss besides PH...Scarlet!!):
Also...i'm thinking about making more of them (BETTER, OBVIOUSLY)...so, im making Claudia right now, so, who can be next?
a) A Scene of Henry and Eileen fighting Walter
b) A Scene of Harry standing still and Lisa crying and bleeding...or
c) A Scene of Harry, Dr. K, Cheryl and two or three raw shocks in the therapy room? (SH: SM)...THANKS!!!
EDIT:
I have made a new figure, a Claudia Wolf one… i think it's the best so far, but let me know what you think!!!
(also, since I made her, I would really like to know what's the winning option, so I can make them as soon as possible! :D )
Also, she isnt finished yet: like Heather, her face needs to be corrected, since her eyes look weird, her arms are a little...thin, and her skirt, well, i wanted to make her like the body render that is in the gallery part of her article, but with her in-game hair, i wanted it to look like it was moving because the wind or to her to look like she was running.
Also, as with Heather's Figure, i want to make a little thing on the figure's "floor" that "represents" them, or that its important in the game's story.
For Heather it was the Seal of Metatron, so, what can i make for Scarlet other than the Doll?
And for Claudia, what could it be??...the fetus or what else.
THANKS!!!
Ad blocker interference detected!
Wikia is a free-to-use site that makes money from advertising. We have a modified experience for viewers using ad blockers

Wikia is not accessible if you've made further modifications. Remove the custom ad blocker rule(s) and the page will load as expected.