"
Revenge is a long, treacherous road—isn't it, Mr. Pendleton? Where do you suppose it ends?

— The nun
"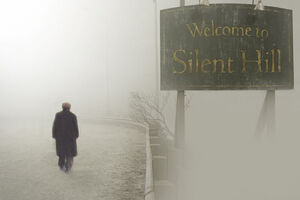 My favorite pages
Nightmares
Characters
Current badge progress
Ampoule: 19/25
Golden Egg: 1/60
Joshua: 0/1
Sword of Obedience: 0/1
Nurse: 0/1
About me
Greetings and salutations — my name is Thor. The net over I am known as Somarinoa, and I formerly went by the name Gokou-sama (at the turn of the century for oekaki and on my still-current deviantArt page). I am 29 years old and am Alaskan born and raised, of mostly-Aleut and Russian descent. I originally was born in Ninilchik but now reside in Alaska's biggest city, Anchorage.

I am the founder of Creativity Wiki and Extraterrestrial Fanon Wiki, as well as the bureaucrat for Alien Species Wiki and Super DBZ Fanon; I am also the administrator of Cryptid Wiki, Egyptian Fanon, Mega Man Fanon, Ultimate Showdown Wiki (a fan-created wiki intended for a trio of his games, though not for everything he has created) and Ultra Dragon Ball. I also have chat moderator and rollback status on Bulletstorm Wiki, rollback status on Supreme Dragon Ball Wiki and Might & Magic Wiki. I have been the main contributor to SporeWiki and greatly helped out both Zim Wiki and Conker Wiki in the past. I am also a moderator at a moderator for Sagan IV, a speculative xenobiological project. My deviantART handle is ~gokou-sama. I am a bit of a grammar Nazi.

I consider myself an amateur scientist, mainly following biology, astronomy, and paleontology, though I can also be considered a minor follower of cryptozoology.

My interests include making movies, my dark humor, making video games, playing video & computer games, ghost-hunting, UFO-hunting, dressing up on rare occasions (typically as The Crimson Snifit or Pyramid Tedward) mainly for pictures or movies, and my writings and drawings.

My entering into the Silent Hill universe was a unique one: I had heard of the series from a friend in high school back in 1999-2000 whom I let talk to me in detail about the first two games—the only two out at the time. I soon forgot about this, however when I got out of school and would later remember it and have it aid in my curiosity towards the series. What got me hooked in occurred during the waning days of my stint as an oekaki artist in 2002, where somebody drew two Pyramid Heads standing on scaffolding; the image was in black and white except for their helmets, which were colored red. Not knowing about the creature and without any real description written to go off of, I saw them as two fishermen dressed up in raincoats wearing huge paper origami hats that they had painted red for some reason, with a pair of paintbrushes they were holding (which were their spears); I thought it was the stupidest thing I had ever seen and it was an instant favorite of mine, if for all the wrong reasons. In early 2004 a friend of mine found and purchased Silent Hill 3 while we were hanging out and proceeded to play it while we hung out, getting me into the idea of the series; after about 3 hours he showed me the trailer for Silent Hill 4: The Room, which scared me half to death. When he told me that the dudes from the oekaki I happened to mention that day were from Silent Hill 2, I was cemented into getting into the series; a few months later I came across a copy of SH2 and purchased it; when I finally saw PH standing behind the gate I was super excited to see this dorky monster in action; however, when I came upon the real intro scene it scared me so much he became my instant favorite for a completely different reason.
Game Achievements
Silent Hill games are the series I am best at collecting achievements from. So far I've collected all achievements for both Homecoming and Downpour, and am about to start collecting them from the HD Collection as well, which I will keep track of here as a little added interesting tidbit about my personal life.
Silent Hill 2
Silent Hill 3
Wall Basher: Acquire the Silencer.
Hoarder: Pick up at least 100 items in SH3.
A Time to Kill: Defeat Leonard in under 3 minutes.
Blasphemy: Defeat God in under 8 minutes.
Silent Hill 5: Homecoming
Alchemilla's Finest: Defeated 1 Nurse
Creeper Reaper: Defeated 1 Swarm
Sightseeing: Found 1 Photo
Kaufmann's Handiwork: Found 1 Serum
Silent Hill 6: Downpour
Now You're Cooking...: Survived the Diner Otherworld.