Canieattacos - Administrator

"Well. . . .there are many Silent Hills, are you sure it's this one?"

-Leonard Wolf from Silent Hill: Revelation

Hi my name is Canieattacos. I'm one of the Administrators, and a regular contributor for the Silent Hill Wiki. If you ever need any help, or somebody to talk with then I'll be willing to help you out.
I eat little baby's icecream
Cause of death
Being too cool.
Occupation
Being 20% cooler.
Appearance(s)
Silent Hill 2
"
Water the Radical Trees.
—
"
Sup. I'm Emmy! It's nice to meet you! I'm very weird but I don't mind one bit. I enjoy MurphyXHenry fanfictions. Deal with it. ;D
I work miracles and wishes with my lovely sister Jess !
Who is this so called Emmy? ⊂◉‿◉つ
EMMY IS THE BEST PERSON IN THE WORLD OMG SHE IS SO FREAKING GREAT I JUST CAN'T BELIEVE HOW AWESOME SHE IS! No seriously... she needs to be put in a padded room :P LOVE YOU.

Your name is EMMY and you quite enjoy things that have to do with horror/blood/guro and anything most people find disturbing. As people have told you before, you are a bit emo/gothic looking, but you don't really mind it in any way. You are an admin on the Silent Hill wiki and have a huge crush on ASHTON KUTCHER. Now that you are done with the Homestuck talking, you will get back to first person. :D
Besides my appearance, I'm from Germany & America which makes me a GERMICAN or a Ameriman.
Since I'm from Germany, I might be a tiny bit off with my English because I usually talk in German but I think in English. If you know me and heard my voice, you'll know I'm good at speaking English. Oh, and I also speak a bit of Danish and French.
Besides that, my life is pretty boring but to make it fun, I play video games, read Homestuck, watch Animes, and make cosplays! :D If you couldn't tell already, I'm a major fan of Homestuck, Hetalia, Deathnote, and a lot of other animes. (Even though Homestuck is a comic. :P)
Oh and I'm a pegasister too! If you couldn't tell! XD
Canieattacos. . . .?
Many people can't say my username right, so here is how you say it:
Can - I - Eat- Tacos = Canieattacos! Now say it all together and you can say my name! Or if you really want to, you can just call me Emmy! Most people call me Emmy here, so you can too! :D
← Don't make me mad, or I'll have to use my Ban Hammer or my AMAZING Banning Discs of Hell! →
(Ban Hammer pic made by Jon! Thank you! :D And Ban Hammer rights go to Kaleb.)
Why Silent Hill is a big part of my life. (◕ ◡ ◕)
Silent Hill is my all and all favorite video game in the world. I got into the series when my cousin died, and I was in my "emo" phase. When I say emo, I mean self harm, depression, fasting for weeks, and all that jazz.
On youtube, I was watching a video and I saw Pyramid Head dancing, which literally made me smile. I might be crazy for saying this, but if Pyramid Head hadn't popped up in a video I was watching, who knows where I would be now. Without that video, I might of possibly been dead now. So I have my life to owe to it.
Some very important people who play big roles:
Being an admin on this site lets me meet new people everyday and it's on of my favorite things to do. Along the way of my Silent Hill wiki adventures, I've gotten to meet many people, such as:
Jess: Jess is my awesome big sis/crime partner on the wiki. She helps me through a lot and we always have the best times such as operating our Dog House. Even if we get in fights, I know we'll always be here for each other. Also, Murphy belongs to her while I take Henry. ;D Plus I love watching PEWDIEPIE with her. One day, we're totally gonna send him a Pyramid Head plushie. <3
Ari & Wes: Ari is Mommy, who I love very much, while Wes is my Uncle. I'm very happy that they allow me to be part of their families because I know I'll always have a second family to rely on. I love talking to them, especially when Wes tells me some bedtime stories.
Hallie & Zach: They make me laugh EVERY TIME I skype with them. Even if I do skype with them till 2am in the morning, it's always gonna be a good time with them. Plus the Flan never gets old.
Edward: Ed was one of my first friends here on this site and I love him dearly. Though he get's on my nerves and always tells me that Ashton Kutcher is gay. . .I still forgive him. We're pretty close and super big Hetalians. So if we start talking about how "hot" countries are. . . we're talking about Hetalia.
Kaleb: Kaleb is my dead wife. We met by Toluca Lake a few years ago and we just "clicked". We got married at Toluca Lake and lived happily with our 7 cats named Harry, James, Heather, Henry, Alex, Murphy and PH. One day, I became crazy and snuck up behind my beloved Kaleb and sadly killed him with my pillow. A few years later, I got a letter from Kaleb. My dead wife.
Brady Bradster: Brad is my super cool cousin. It runs in our genes to be cool like us, so don't get your hopes too high. I love playing games with him such as Happy Wheels, Amnesia or Silent Hill plus he enjoys saying Hello to things in my house. :\
Alex: Alex is my older brother who helps me out a LOT. He's always there for me when I need him and He's super cool too. I love watching movies and playing Silent Hill games with him because it's pretty much all we like to do. Thanks to him, I only peed my pants TWICE while playing Silent Hill 4! Other than that, I love to skype with Kelly and him and watch him play video games. :D
ROB: The words that I'm about to speak about Rob are only two words: PUDDI PUDDI. Oh. . .and Chicken Guy. Without those words. . .We couldn't live. Overall I seriously love Rob. . like TOATS MY GOATS. And that is all.
Of course there are many other people on the wiki that I get along with, but these guys I've known for a pretty long time. Well, Thanks for reading my profile and come talk to me on my Message Wall! I always love seeing messages for me! ^_^ Also, enjoy this guy dancing with Chicken: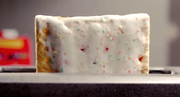 I love Vincent. <3
It's Emmy