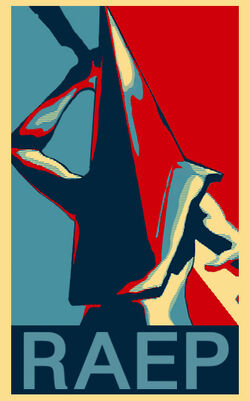 About me

Hi, my name's Kevin. I'm a big fan of the Silent Hill series, and every-so-often I go into bouts of obsession. Luckily this Wiki provides a place for my fandom to be put into good use...at least I hope so...
I was born on March 1991, so you can figure out my age from there if you're so inclined. I like to draw and I'm a pretty visual kind of guy, so my pages usually have a picture or two (and it kinda irks me when a page that must have a picture doesn't).
I can't say I have a favorite silent Hill game; I like them all for their nuances. Although I will say that SH3 scared the CRAP outta me the first time through. I've also seen the movie a couple of times. I was a tad disappointed, but I was OK with it.
I've gotten used to the editing interface, but I'm not too advanced, so if I make any mistakes feel free to correct them (while I bash myself for making the mistake in the first place).
Games I've Played
Silent Hill (PS)
Silent Hill 2 (PS2)
Silent Hill 3 (PS2)
Silent Hill 4: The Room (PS2)
Silent Hill Homecoming (Xbox 360)
Silent Hill Shattered Memories (Wii)
My contributions