Occupation
Emperor of Awesome
How I feel when people ask me questions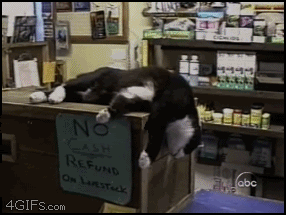 Contact
If you have questions about the wiki, please use my message wall.
If you would like to go deeper (no, not like that!), please contact me on my wall and I'll add you. I'm on Skype like all the time. If you would like to talk Silent Hill, video games, personal issues, or whatever you want, please do so. I'm a pretty decent listener and am really open minded.
Me
Hey, my real name isn't actually Alex Shepherd, it's the one I use for this wiki. :P I love the Silent Hill games for a lot of reasons, such as the storyline, environments... and music! I especially love the music.
I like to work with media (Photoshop and such) and I will try to improve the articles. My style of writing is rather simple and I write what comes to mind.
Other wikis I'm an admin of: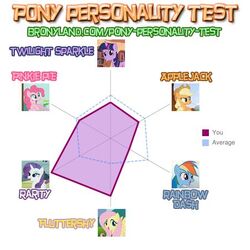 Silent Hill
I own almost all of the games, and became a fan around 2003 when Silent Hill 3 was released. My favorite game is Silent Hill 2. I have seen the film in theaters and own the DVD. My favorite characters would have to be James, Angela and Heather. I love Team Silent, and I wonder where the direction of the games will flow with these new developers.
My collection:
Silent Hill 1 (PS1)
Silent Hill 2 (PS2)
Silent Hill 3 w/ OST (PS2)
Silent Hill 4 (PS2)
Silent Hill: Origins (PS2 & PSP)
Silent Hill: Shattered Memories (Wii)
Silent Hill: Homecoming (PC)
Silent Hill: Book of Memories (Vita)
2006 DVD film
Silent Hill: Withered Dawn concept
This is my rough idea for a Shattered Memories sequel, because I feel it would be a shame if its universe was never explored further.
Protagonists:
Cheryl Heather Mason - 30 years old.
Aiden Leutch - 25 years old.
After the events of the Shattered Memories Love Lost ending (which was set in 2008), Cheryl has moved on from her past. Cheryl's hair is much longer and is tied up in a ponytail (a nod to Alessa). She is trying to quit smoking, and seems to have recovered after her therapy sessions with Kaufmann. Her relationship with her mother has improved as well. Things seem to be getting better until...
5 years later, in 2013, Cheryl has begun experiencing recurring nightmares, which seem to be increasing and intensifying. One night, Cheryl wakes up from a horrible nightmare about her father, and decides to take a stroll around the city. Cheryl meets Aiden, a young man whose inner demons seem to be related to the Otherworld in the nightmares she has been experiencing and seems to know about her. Cheryl eventually learns Aiden is a troubled soul, and uses some psychology she learned from Kaufmann to help him. While the first game's themes were family and memory, this one is focused more on dreams, friends, connection, and inner strength.
75% of the game is set in a dream-like Otherworld. This Otherworld is not cold and icy, but rather, more industrial-based. The game retains Shattered Memories flashlight mechanics, but also has combat. The other 25% of the gane is set in Silent Hill's south vale in reality, and is an open-world city full of people, and Cheryl can investigate and interact with people, although she still feels alienated. Reality still has a dreary atmosphere. Some of the unseen people in SHSM's voicemails also makes appearance. Only Cheryl is a controllable characters during these segments (although Aiden tags around occasionally), while the bulk of the game is set in the nightmare, where both characters are controllable. A Psych Profile system is also present in this game, and there are multiple endings and routes.
Some reference photos I found online to give off the aesthetic:
Silent Hill 3 guide