About me
Hello! I'm an admin on this here Wiki, along with Faded-Myth, AlexShepherd and Riley Heligo. I'm a *HUGE* fan of Silent Hill, in particular the movie, and have, sadly, devoted way too much of my life to it and the forums that talk about it :P I'm also a big fan of the F.E.A.R. series, and sometimes wonder who would best who in an Alma vs. Alessa fight. I have an extensive list of Silent Hill movie screencaps on my Photobucket account (over 12,000 screencaps) and anyone can view them as they wish. I deal mostly with the Silent Hill movie, so if anyone has any questions about it (or if you just want to tell me about how incredibly awesome I am :P), feel free to ask!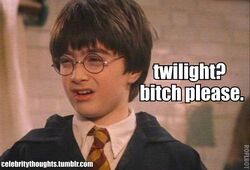 Other wikis I Use
Underworld (Admin)
F.E.A.R. (Admin)
Spanish Silent Hill wiki (Admin)
Side Note
My adminship on the F.E.A.R. wiki and use of an Alma photo does not mean I in any way endorse or support the sale of F.E.A.R. 3. In fact, I hate F.E.A.R. 3 with every atom of my very being. But if you like retcons, shitty writing, and lackluster characters, go ahead. Don't say I didn't warn you.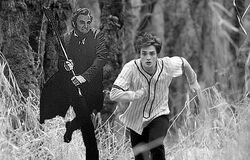 Avatar
My avatar comes from the website Miss Ferland, the best place on the net to read about my favorite actress, Jodelle Ferland, who just happens to play Alessa/ Dark Alessa/ Sharon.