Tussock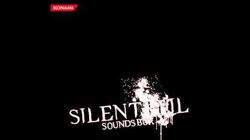 Album
Silent Hill Sounds Box
Tussock is a song from Silent Hill, released on the Silent Hill Sounds Box. It is track 4 and was composed by Akira Yamaoka.
Trivia
A tussock is the classification for a certain biological family of moths. Silent Hill features a moth-like boss, the Floatstinger, which could suggest that the song was once meant to be played during the fight, or to simply allude to the creature. The tussock family's scientific name, Lymantriidae, is derived from the term lymantria, meaning "defiler", something that connects to the Floatstinger's method of attack. Many tussock species also resemble the Floatstinger, specifically the satin moth.
Ad blocker interference detected!
Wikia is a free-to-use site that makes money from advertising. We have a modified experience for viewers using ad blockers

Wikia is not accessible if you've made further modifications. Remove the custom ad blocker rule(s) and the page will load as expected.