Ad blocker interference detected!
Wikia is a free-to-use site that makes money from advertising. We have a modified experience for viewers using ad blockers

Wikia is not accessible if you've made further modifications. Remove the custom ad blocker rule(s) and the page will load as expected.
This Sacred Line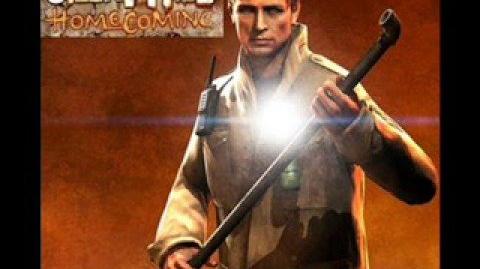 Album
Silent Hill: Homecoming Soundtrack
Artist
Akira Yamaoka, Joe Romersa
Vocals
Mary Elizabeth McGlynn
This Sacred Line is a song from Silent Hill: Homecoming and is track 20 in the Homecoming soundtrack. It was composed by Akira Yamaoka with vocals by Mary Elizabeth McGlynn. The song plays during the ending credits.
It relates to Joshua Shepherd's accidental death by Alex Shepherd, caused by Alex's jealousy towards Joshua when Alex attempted to take the Shepherd Family Ring from him.
Lyrics
Is it me this time?
Am I too far?
Did I cross that line?
Getting hard to tell

Different day and another wall
Order shifts tumbles down
Standing strong with your sacred line
With your cold sacred line

Jealous mind unfolds
I forgive all
Ring of gold, it shines
I refuse to fall

Standing still in this rocky boat
Shakes my mind, takes its toll
Something lost is now found again
I return to my soul

This line that can't be broken
This line that never will be crossed again
In time, we'll be forgiven
This line affected by the innocent

Opposite of what you hear
Dying is the least of fear

Can't give up
We have come too far to ever turn away
We have fear to swallow

And you can't let go
Be prepared for anything
There's something wrong
And the worst is yet to come

This line that can't be broken
This line that never will be crossed again
In time, we'll be forgiven
This line affected by the innocent

This line that can't be broken
This line that never will be crossed again
In time, we'll be forgiven
This line affected by the innocent

Murdered by another lie
When you cross that sacred line
Trivia