Stillwater Municipal Pool sign
Appearances
Silent Hill: Shattered Memories
Stillwater Municipal Pool is a large public swimming pool in Silent Hill: Shattered Memories. It is located in the northwest section of Silent Hill. Harry Mason must go through this area in the first Nightmare sequence to get to Levin Street.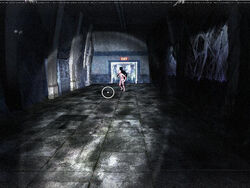 Ad blocker interference detected!
Wikia is a free-to-use site that makes money from advertising. We have a modified experience for viewers using ad blockers

Wikia is not accessible if you've made further modifications. Remove the custom ad blocker rule(s) and the page will load as expected.