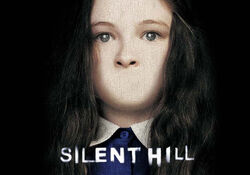 The Silent Hill Presskit is a book that was distributed before the 2006 release of the Silent Hill film. It contains production notes and quotes from the creators, including Christophe Gans, Samuel Hadida, and Patrick Tatopoulos.
Rare screenshots, as well as behind the scenes pictures, can be found throughout the book. It also offers background information on many of the key players involved with the film's creation.
The presskit was distributed in English and French, with a different presskit released in Japanese.
External links
Gallery
These are the pictures found within the English and French versions of the presskit.
Ad blocker interference detected!
Wikia is a free-to-use site that makes money from advertising. We have a modified experience for viewers using ad blockers

Wikia is not accessible if you've made further modifications. Remove the custom ad blocker rule(s) and the page will load as expected.