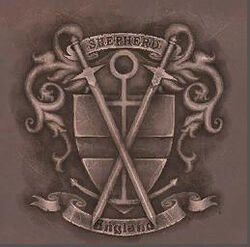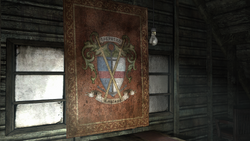 The Shepherd Family was one of the four founding families of Shepherd's Glen, and was named after the original founding member Isaac. They were given the duty of Master of Arms and were to sacrifice their children by means of drowning methods, due to the pact held with the Order and their god.
The relation (if any) between Mary Shepherd-Sunderland and the Shepherd family is unknown. When asked about the relation in an interview, Tomm Hulett said it was a mere coincidence, and that there is no relation between the two characters, although it is uncertain if he was deadpan joking.
Emblem
The Shepherds' emblem depicts two crossed swords placed in front of a boat anchor. The swords could relate Adam Shepherd's position in the military. The boat anchor would relate to the family's method of sacrifice: drowning.
Members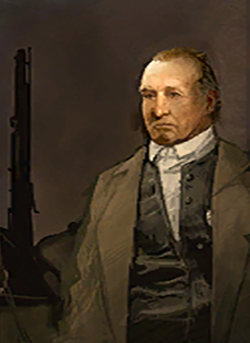 Isaac Shepherd (1820 - 1882)
Daniel Shepherd (son of Isaac) (1848 - 1853)
William Shepherd (1864 - 1889)
Catherine Shepherd (married into family, wife of William) (1865 - 1889)
Stephanie Shepherd (arried into family, wife of David) (1875 - 1899)
David Shepherd (1876 - 1910)
Michael Shepherd (son of David and Stephanie) (???? - ????)
Edward Shepherd (son of David and Stephanie) (???? - ????)
Thomas Shepherd (???? - 1903)
Rebecca Shepherd (???? - 1953)
Adam Shepherd (1954 - 2007)
Lillian Shepherd (married into family, wife of Adam) (1959 - 2007)
Alex Shepherd (son of Adam and Lillian) (b. 1985)
Joshua Shepherd (son of Adam and Lillian) (1994 - 2003)
See also