Sein Martin
Occupation
High school student
Sein Martin, like his friends Bobby Randolph and Jasper Gein, was also interested in the legends surrounding the Order, and his curiosity likely led to his demise.
Walter Sullivan strangled him to death, removed his heart, and dumped his body on the college campus in Pleasant River alongside Bobby Randolph. Sein Martin is known as Victim 3 in the game, but his ghost does not appear. His contribution to Walter's world is a small camera found at the crime scene.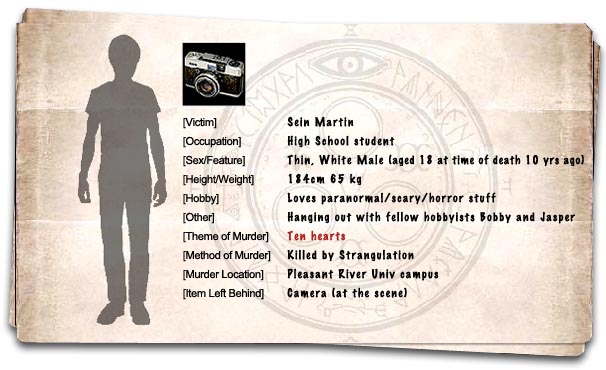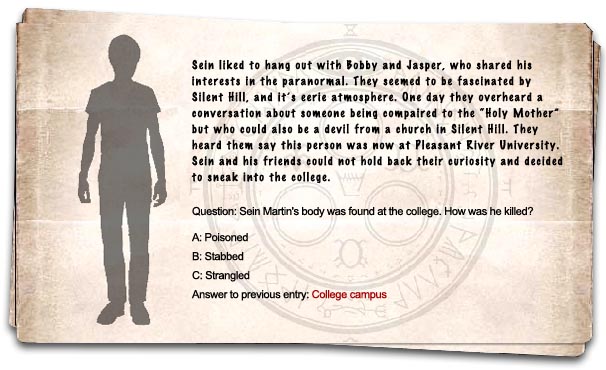 Ad blocker interference detected!
Wikia is a free-to-use site that makes money from advertising. We have a modified experience for viewers using ad blockers

Wikia is not accessible if you've made further modifications. Remove the custom ad blocker rule(s) and the page will load as expected.