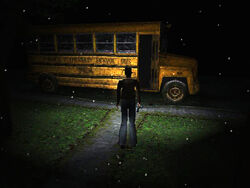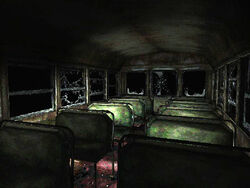 The School Bus is a bus that Harry Mason can enter in Silent Hill. It is located near the end of Midwich St., past Midwich Elementary School in Old Silent Hill. The bus contains health items and a save notepad.
Trivia
Ad blocker interference detected!
Wikia is a free-to-use site that makes money from advertising. We have a modified experience for viewers using ad blockers

Wikia is not accessible if you've made further modifications. Remove the custom ad blocker rule(s) and the page will load as expected.