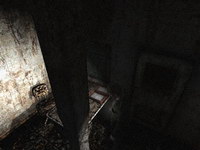 The Prisoner Note is found on a table in a unknown area under the Silent Hill Historical Society in Silent Hill 2. This note is discovered before entering Toluca Prison. Therefore one would assume that the note was written by a prisoner who was residing there, but Toluca Prison wasn't constructed until 1866, leading to some to believe that the note is incorrectly dated.
However, another prison existed in 1810 before its closure in 1840, meaning it's possible that the note may be linked with that prison.
Transcript
"September 11, 1820

Prisoner number: C-221"