Prayer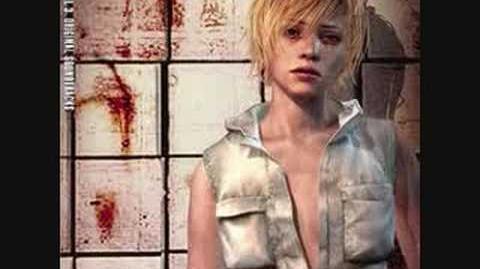 Album
Silent Hill 3 Original Soundtracks
Prayer is a song from Silent Hill 3 and is track 15 in the Silent Hill 3 soundtrack. The song was composed by Akira Yamaoka. The track plays when Heather Mason fights the Memory of Alessa on the carousel and when Heather fights the agony of God within her womb while talking to Claudia. Also, an unreleased expanded version plays in various other parts of the game.
Prayer also appears in Silent Hill film, first playing towards the end of a scene where Rose Da Silva and Cybil Bennett are trapped in a vent room to save themselves from a swarm of Creepers and Red Pyramid. The piece later plays when the Otherworld takes over the church steps.
Ad blocker interference detected!
Wikia is a free-to-use site that makes money from advertising. We have a modified experience for viewers using ad blockers

Wikia is not accessible if you've made further modifications. Remove the custom ad blocker rule(s) and the page will load as expected.