Occupation
High school student
Appearances
Silent Hill 4: The Room
Silent Hill: Book of Memories
Peter Walls was the first of Walter Sullivan's postmortem victims in Silent Hill 4: The Room, and is known as Victim 12 in the game.
Peter was a marijuana addict. His corpse was found in a room in Hotel South Ashfield some six months after his death. He had apparently been beaten to death after he claimed he could see God. His item left behind is a marijuana joint found at an alley near Hotel South Ashfield.
In Walter's Otherworlds, Peter appears in Building World and in Building World (2nd Time).
Silent Hill: Book of Memories
The Ghost enemy in Silent Hill: Book of Memories is modeled after Peter.
Gallery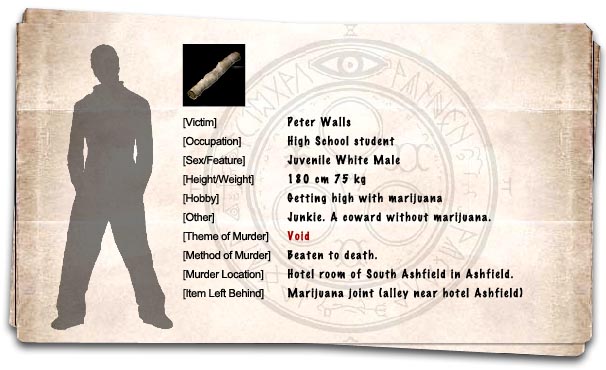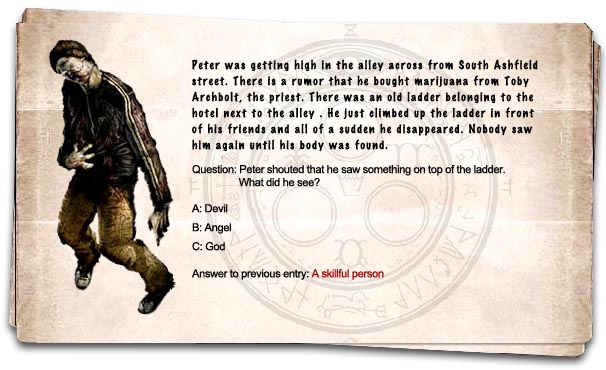 Ad blocker interference detected!
Wikia is a free-to-use site that makes money from advertising. We have a modified experience for viewers using ad blockers

Wikia is not accessible if you've made further modifications. Remove the custom ad blocker rule(s) and the page will load as expected.