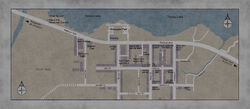 Lindsey Street is one of the streets in the South Vale region of Silent Hill, appearing in Silent Hill 2. Lindsey Street is located in the easternmost part of South Vale. The southern end of the road is blocked by a high wall, while a chasm toward the northern end blocks direct access to Nathan Avenue.
Silent Hill 2
James Sunderland encounters a silhouette here and follows it to Vachss Road.
Later, James returns to the street and, as instructed by a message found inside Brookhaven Hospital, locates a letter and a wrench left on the porch of one of the houses.
The Swamp Monument is located here.
From Lindsey Street, James can access Katz Street, Sanders Street and Vachss Road.
Trivia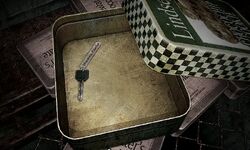 Gallery
Ad blocker interference detected!
Wikia is a free-to-use site that makes money from advertising. We have a modified experience for viewers using ad blockers

Wikia is not accessible if you've made further modifications. Remove the custom ad blocker rule(s) and the page will load as expected.