Birth date
October 9 1994
Silent Hill films
Silent Hill
Character
Sharon Da Silva
Alessa Gillespie
Dark Alessa
Jodelle Micah Ferland is a Canadian actress best known for her roles in Silent Hill, The Twilight Saga: Eclipse and Tideland. She is the youngest person to be nominated in the Best Actress category at the Genie Awards, and is also the youngest nominee in the history of the Emmy Awards.
Background
Jodelle began acting at the age of two, appearing in various commercials. At the age of four, she appeared in her first film, Mermaid. For this role, she was nominated for a Daytime Emmy Award. She later went on to appear in films such as Tideland, Twilight: Eclipse, Case 39, and The Cabin in the Woods. She has also lent her voice to the Little Sisters in BioShock 2.
All in 2012, Jodelle also appeared in Home Alone 5 as Alexis Baxter, Mighty Fine as Natalie Fine, The Tall Man as Jenny Weaver, and she also played the role of a witch named Agatha Prenderghast in ParaNorman. She is currently cast as Das in the Syfy TV series Dark Matter.
Silent Hill
In 2005, Jodelle was hired to portray the triple roles of Sharon Da Silva, Alessa Gillespie and Dark Alessa in the Silent Hill film. Ironically, she was the first person cast for the film, despite that director Christophe Gans had worried that he would have to delay production to find an actress capable of playing all three characters. Christophe chose Jodelle after seeing her in an episode of Kingdom Hospital. The director sent her a note telling her he had a movie he wanted her to act in and that she would play three characters, one of which was the devil. Jodelle was so excited by the concept of playing the devil that she soon after arrived at Christophe's office to declare how excited she was to join the film's cast. At the time of Silent Hill's filming, Jodelle was 10 years old.
Silent Hill: Revelation
Despite that an older version of Sharon appears in the sequel, Silent Hill: Revelation, Jodelle was not part of the cast. It is suggested by an interview with producer Samuel Hadida that this was likely because the character was cast based on her appearance in the video game series, not the first film.
Trivia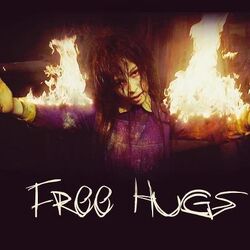 Jodelle stated in interviews that Dark Alessa was her favorite of her three Silent Hill characters.
Jodelle is credited in the official cast list as Sharon/Alessa, however numerous other sources, including all official promotions and the website, credit her as Sharon/Alessa/Dark Alessa.
Despite being initially told that one of her characters (Dark Alessa) is the devil, Jodelle has stated in numerous interviews that the character is actually the manifestation of the dark side of Alessa's soul.
Due to the nature of the Silent Hill film and the fact that Jodelle was only 10 years old at the time of filming, writer Roger Avary apologized to her parents should she have had any signs of mental trauma.
Actress Radha Mitchell (Rose Da Silva) tried to change one of Jodelle's lines as Dark Alessa, but Jodelle cried "No, that will take away the Biblical symbolism!".
Jodelle posted an image of Dark Alessa with the words "Free Hugs" on her official Facebook page as a joke for fans.
Jodelle also voiced Agatha "Aggie" Prenderghast from the claymation film ParaNorman, who bears several similarities to Alessa.
Jodelle played another child with supernatural abilities, similar to Alessas, in the psychological horror film Case 39.
Ad blocker interference detected!
Wikia is a free-to-use site that makes money from advertising. We have a modified experience for viewers using ad blockers

Wikia is not accessible if you've made further modifications. Remove the custom ad blocker rule(s) and the page will load as expected.