Innocent Moon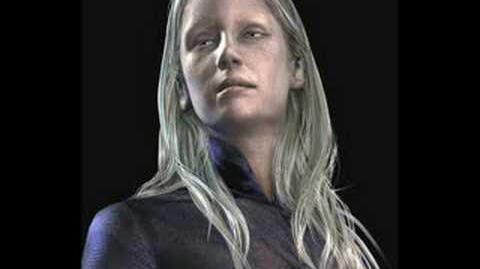 Album
Silent Hill 3 Original Soundtracks
Innocent Moon is a song from Silent Hill 3 and is track 10 in the Silent Hill 3 soundtrack. The song was composed by Akira Yamaoka. It plays during the final conversation between Heather Mason and Claudia Wolf.
The song also appears in the Silent Hill film and plays on many occurrences. These include when Christopher Da Silva sees the news articles on Silent Hill; when Rose is calling for her daughter in the Fog World for the first time; and again as Christopher senses his wife running past him in the Otherworld.
It re-appeared in Silent Hill: Revelation when Heather Mason is walking through Midwich High School, enduring hallucinations of her true self, and ends when she visualizes a shift to the Otherworld.
Other take
Main article: Innocent Moon (Other Take)
A remix of Innocent Moon was released as track 12 of the Silent Hill Sounds Box, now with vocals. This version of the song was played during the 2002 TGS trailer of Silent Hill 3.
Another similar version was played during Heather and Claudia's final argument before the final boss. However, no vocals were heard and there were some additional choir-like sounds, resembling the ones in "A Stray Child". This version is currently unreleased.
Ad blocker interference detected!
Wikia is a free-to-use site that makes money from advertising. We have a modified experience for viewers using ad blockers

Wikia is not accessible if you've made further modifications. Remove the custom ad blocker rule(s) and the page will load as expected.