Ad blocker interference detected!
Wikia is a free-to-use site that makes money from advertising. We have a modified experience for viewers using ad blockers

Wikia is not accessible if you've made further modifications. Remove the custom ad blocker rule(s) and the page will load as expected.
I Want Love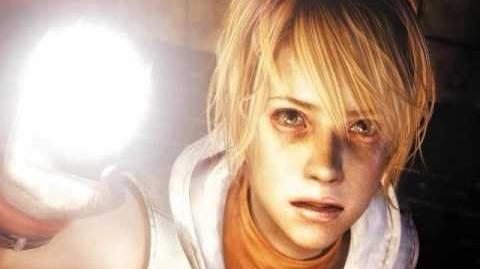 Album
Silent Hill 3 Original Soundtracks
Artist
Akira Yamaoka
Vocals
Mary Elizabeth McGlynn
I Want Love is a song from Silent Hill 3 and is track 17 in the Silent Hill 3 soundtrack. It was composed by Akira Yamaoka with lyrics written by Joe Romersa and vocals sung by Mary Elizabeth McGlynn. In the game, the song plays when Heather Mason discovers an injured Douglas Cartland in the Lakeside Amusement Park.
A longer version of the song with more vocals, "I Want Love (Studio Mix)", is also present on the soundtrack.
Lyrics
I want a river full of love
I need an ocean full of love

I want a cup that overflows with love
Although it's not enough to fill my heart

I want a barrel full of love
Although I know it's not enough to fill my heart

I want a river full of love
But then, I know the holes will still remain

I need an ocean full of love
Although I know the holes will still remain