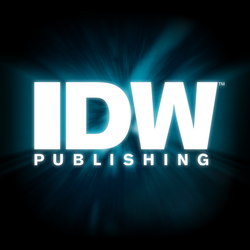 IDW Publishing (short for Idea + Design Works) is an American publisher of comic books and and strips. IDW was founded in 1999 by artists Ted Adams, Alex Garner, Kris Oprisko and Robbie Robbins. In 2010, IDW was the fifth largest publisher of American comic books. Diamond Comic Distributors voted IDW Publishing "Publisher of the Year" in 2004, 2005 and 2006.
IDW Publishing is the publisher for the Silent Hill comics, and the company is widely recognized for adaptations of Underworld, Star Trek, Transformers, Doctor Who and 24, among others.
History
When it was first founded, IDW Publishing was known for horror comics, with its first published comic being 30 Days of Night. The company's second series, Popbot, won two Spectrum Gold Awards.
IDW formed an agreement with EA Games in 2009 that would allow the company to create comic adaptations of the gaming giant's various popular video game series. IDW also has agreements with Hasbro, Yoe Books, The Library of American Comics, Blue Dream Studios and Worthwhile Books.
External links
Ad blocker interference detected!
Wikia is a free-to-use site that makes money from advertising. We have a modified experience for viewers using ad blockers

Wikia is not accessible if you've made further modifications. Remove the custom ad blocker rule(s) and the page will load as expected.