Silent Hill films
Silent Hill
Emily Lineham is a Canadian actress best known for appearing in Silent Hill and Repo Men. She plays Lisa Garland in Silent Hill, and is credited as the Red Nurse. Emily occasionally uses the alias Melissa Moore.
Background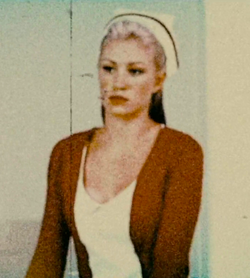 Emily Lineham was born into the movie world, given that her father, Hardee T. Lineham, was an actor who has starred in almost 60 movies and television shows. Emily's debut in acting was in Silent Hill, and in 2008, she played as a maid in the stage adaptation of A Miracle of St. Anthony. In 2010, she appeared in Repo Men; her actual name in the film is not given, and she is simply noted as "Hooker #5". Emily then played a mediocre part in the television series Lost Girl, appearing as an exotic dancer. She also appeared in the movie I, Martin Shorts, Goes Home as a dancer and in The L.A. Complex as a bartender.
Ad blocker interference detected!
Wikia is a free-to-use site that makes money from advertising. We have a modified experience for viewers using ad blockers

Wikia is not accessible if you've made further modifications. Remove the custom ad blocker rule(s) and the page will load as expected.