Blow Back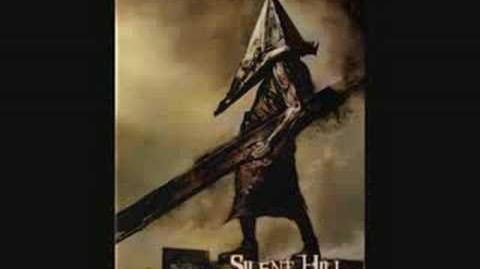 Album
Silent Hill: Zero Original Soundtracks
Artist
Akira Yamaoka
Vocals
Mary Elizabeth McGlynn
Blow Back is a song from Silent Hill: Origins. The song is track 17 in the game's soundtrack and was composed by Akira Yamaoka with vocals by Mary Elizabeth McGlynn. It plays in the game's Good Ending credits.
Lyrics
Daylight
Dark light
Blinds me
Am I fading in light?

I can see through the fear, nice try
Just a matter of time, it's another lie
When the fire turns cold, who's here?
It sure looks like it's me

Closer to the source of my pain
Mirror knows

Oh, I'm not myself
My God, what have you done?
Oh, the memories of them keep coming home

And the nightmares are good, so good
Will I ever wake up?
Am I here right now?
Was the question too hard?
Dad was right
He said nightmares are good

Mommy, am I dead now?
Tell me why do we
Ad blocker interference detected!
Wikia is a free-to-use site that makes money from advertising. We have a modified experience for viewers using ad blockers

Wikia is not accessible if you've made further modifications. Remove the custom ad blocker rule(s) and the page will load as expected.