Betrayal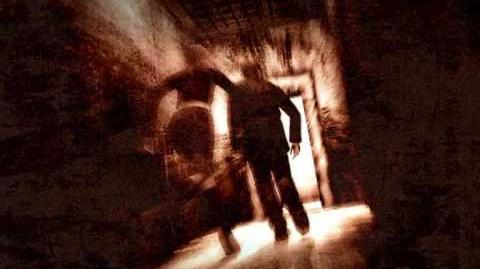 Album
Silent Hill 2 Original Soundtracks
Betrayal is a song first heard in Silent Hill 2, then again in the first Silent Hill film. The song is track 25 on the Silent Hill 2 soundtrack and was composed by Akira Yamaoka.
Silent Hill 2
The song plays when James Sunderland sees Maria being stabbed by two Pyramid Heads in Lakeview Hotel and realizes Pyramid Head's symbolism. The song continues throughout the final boss fight against the two Pyramid Heads and stops once both of the bosses impale themselves with their own spears.
Silent Hill film
The song is heard in the film adaptation of the first game when Rose Da Silva is in the bowling alley and she discovers what she thought to be a crucified corpse is actually alive. The audio stops when Rose meets the Grey Children.
Ad blocker interference detected!
Wikia is a free-to-use site that makes money from advertising. We have a modified experience for viewers using ad blockers

Wikia is not accessible if you've made further modifications. Remove the custom ad blocker rule(s) and the page will load as expected.